About Bagan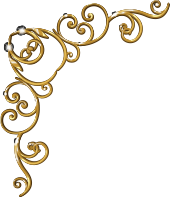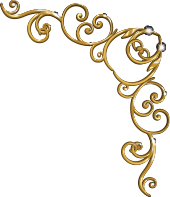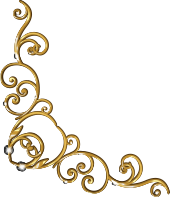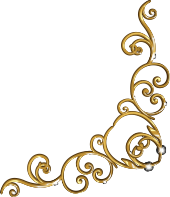 Bagan
Bagan is an ancient city in central Myanmar (formerly Burma), southwest of Mandalay. Standing on the eastern banks of the Ayeyarwady River, it's known for the Bagan Archaeological Area, where more than 2,000 Buddhist monuments tower over green plains. Holy sites around Old Bagan include ornate Ananda Temple, built in 1091 and topped with a golden stupa. Nearby is the vast 12th-century Dhammayangyi Temple.
The Bagan Ancient city is the main tourist attraction place of our country and full of thousands of temples & pagodas, one the richest archaeological sites in Asia. Our Famous Hotel, Bagan is situated in this wonderful & picturesque place surrounding, tourist destinations, rich in ancient archicture. The hotel complex is so beautifully decorated landscaped garden and lotus fountain. Easily accessible to the main tourst destination places from our hotel. And also a few minutes drives from Bagan Airport & High Way Bus Terminal (Bagan Shwe Pyi) and ten minutes drive to Nyaung Oo Market (Manisithu). Please come & enjoy the experience and elegance of our luxurious hotel in Famous Bagan "The Land with thousands of Impressive Temples & Pagodas".
Bagan Zone Field Charges
According to Ministry of Archaeological, we would like to inform you about the collection of Bagan Zone Field Charges on Airport arrival for the foreigner, tourists.
Bagan Event Calendar 2018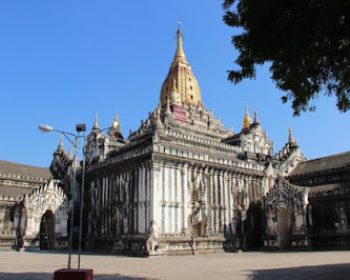 ANANDA PAGODA FESTIVAL
Date: 01 Jan 2018 to 14 Jan 2018
Ananda Pagoda Festival is one of the biggest in Bagan. Though held mostly to worship and raise funds for upkeep of the Buddha, commerce flourishes among the tents set up around the Pagoda. Villagers in bullock carts add to the festive atmosphere.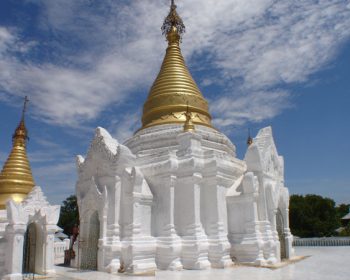 NHTET PYIT TAUNG PAGODA FESTIVAL
Date: 31 January 2018
Pagoda Festival is a small festival in Nyaung Oo celebrated by villagers, marked by the setting up of stalls selling local products, and the preparation of HTAMANE, a sticky rice dish prepared with peanuts, ginger and onions to be shared by all. In prosperous years, traditional entertainers are invited to present stage shows including dances, opera and drama.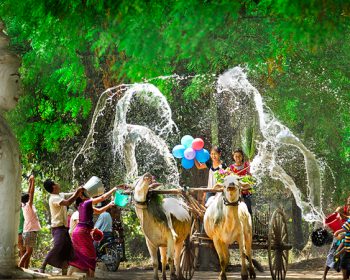 WATER FESTIVAL
Date: 13 Apr 2018 to 16 Apr 2018
Water Festival is the run-up to Myanmar New Year. People splash water on each other to commemorate the passage of time, washing away past misdeeds, hoping for spiritual renewal and praying that the monsoon will bring bountiful harvests.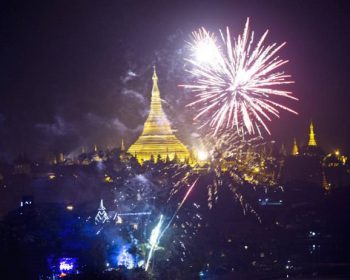 MYANMAR NEW YEAR
Date: 17 Apr 2018
After the last day of the Water Festival on 16 April, on the following day 17 April Thingyan marks the start of the Myanmar New Year following the lunar calendar.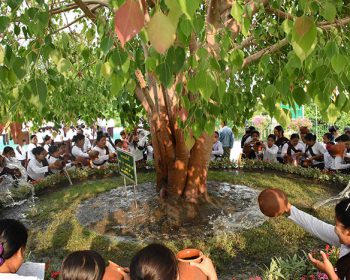 KASON FULL MOON DAY
Date: 29 April 2018
The Full Moon Day of Kason is marked by the water-pouring ceremony at the Maha-Bodhi tree, the holy Bodhi tree (Fiscus Religiosa) at the foot of which Gotama Buddha attained Buddhahood.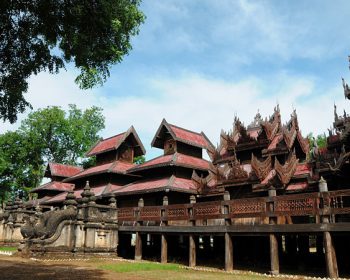 SHINPINSAGYO PAGODA CEREMONY IN SALAY
Date: 26 July 2018 to 27 July 2018
This pagoda, famous for its original wall paintings still intact after all the years, holds an annual celebration to which villagers flock from far and near. They also take the chance to pay homage to Buddha at the nearby Yoke Sone Kyaung Pagoda, renowned for its antique hand-carved walls.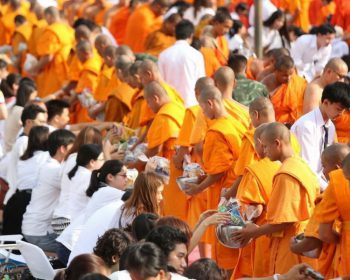 FULL MOON DAY OF WASO
Date: 27 July 2018
Waso Full Moon Day signals the beginning of Buddhist Lent, and is mostly observed by alms-giving to monks and to the needy.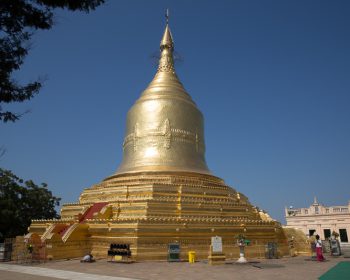 LAW KA NANDAR PAGODA FESTIVAL
Date: 18 August 2018 to 19 August 2018
Law Ka Nandar Pagoda is located in New Bagan, about 10 minutes from Thiripyitsaya by car.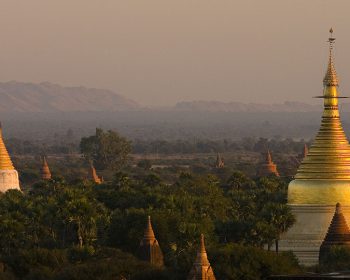 MYA ZEDI PAGODA FESTIVAL IN MYINKAPAR VILLAGE
Date: 25 August 2018 to 26 August 2018
Mya Zedi Pagoda is located in Myinkapar village, which is about 5 minutes from Thiripyitsaya by car.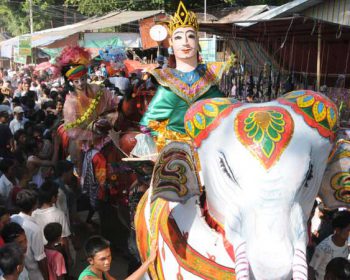 MANUHAR PAGODA FESTIVAL IN MYINKAPAR VILLAGE
Date: 23 September 2018 to 24 September 2018
Manuhar Pagoda is located in Myinkapar Village, about 5 minutes from Thiripyitsaya by car.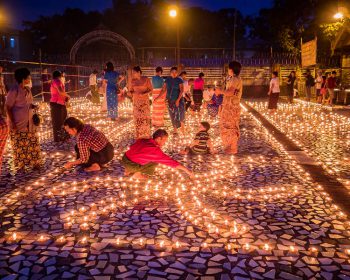 FULL MOON DAY OF THADINGYUT (CANDLE LIGHT) FESTIVAL
Date: 24 October 2018
The Tadingyut Candle Light Festival celebrates the end of Buddhist Lent, during which Pagodas are illuminated by hundreds of candles.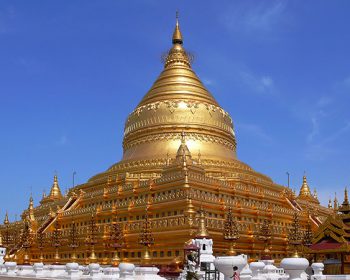 SHWEZIGON PAGODA FESTIVAL IN NYAUNG OO
Date: 21 November 2018 to 26 November 2018
The Shwezigon Pagoda compound becomes a bustling marketplace when pilgrims and villagers from near and far come to pay homage to the Buddha whose relics are enshrined in the Pagoda.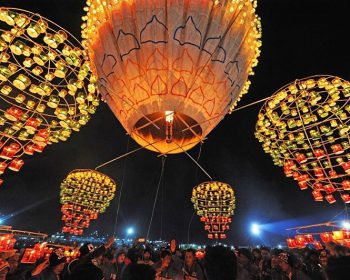 FULL MOON DAY OF TAZAUNDAING FESTIVAL
Date: 22 November 2018
Tazaundaing is observed by holding a weaving competition between teams of men and women, where they produce saffron-colored robes for monks. Prizes are given at the end of the competition at dawn, and robes are offered to monks.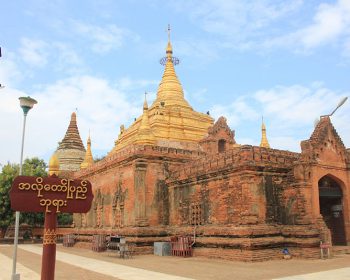 ALO TAW PYI PAGODA FESTIVAL IN BAGAN
Date: 22 December 2018 to 23 December 2018
Alo Taw Pyi Pagoda Festival in Bagan Pagoda is well-known as a wish-fulfilling pagoda and the festival is normally held on the full moon day of Nat-taw.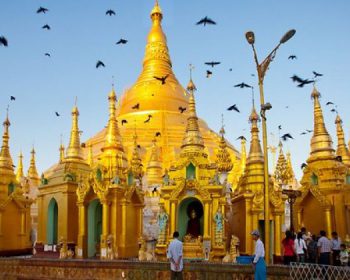 NEW YEAR FESTIVAL
Date: 31 Dec 2018
Although srictly speaking the Myanmer people consider Thingyan as their New Year, they also celebrate January 1st in a more modest way.